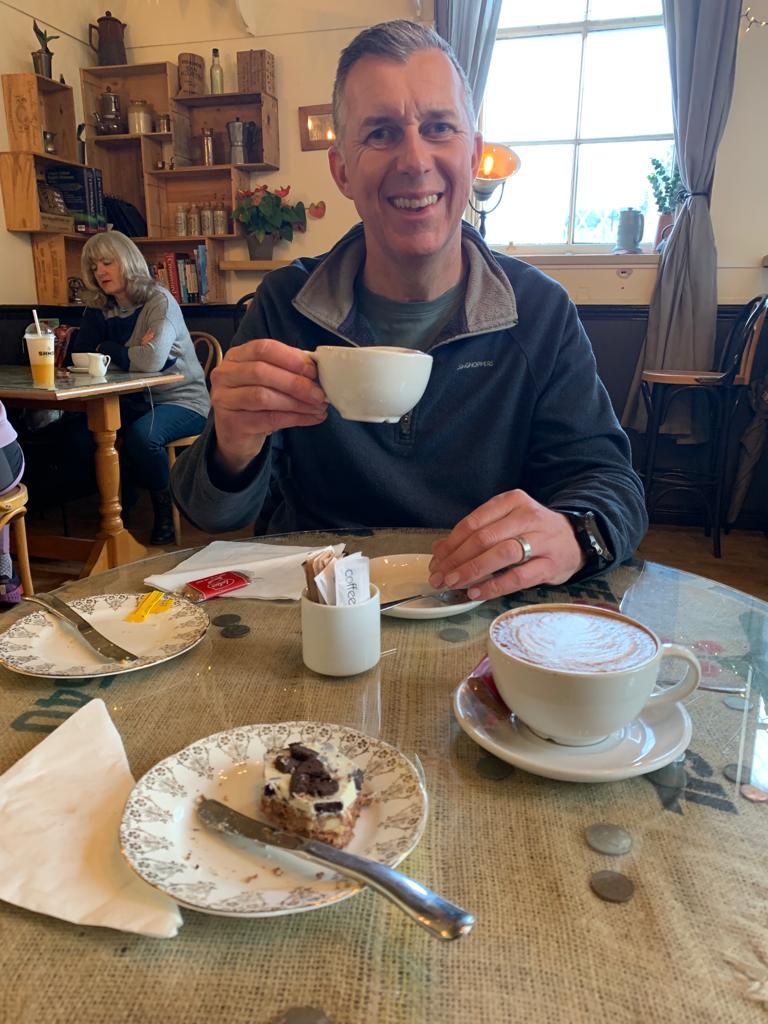 As I sit writing this, the boat is creaking in the last dying efforts of the few storms we have had over the past week, the sun is trying to break out, I have a cup of coffee and next to my laptop a bright bunch of daffodils, that a lovely couple off the marina brought over for us the other day. Dexter is snoring in front of the wood burning stove.
We are preparing to leave our winter mooring at Reedley Marina near Burnley and although the breach at Rishton won't be repaired until the 8th April we are heading out onto the cut. We are hoping to head through Foulridge tunnel and toward Barlick, then turn around and head towards Wigan and then the Bridgewater Canal.
I have had a lot of shows recently, especial as its half term. I have been dabbling with watercolours and must admit, I love the results and can't wait to produce some artwork in this medium. Watercolour is something we never covered at art College.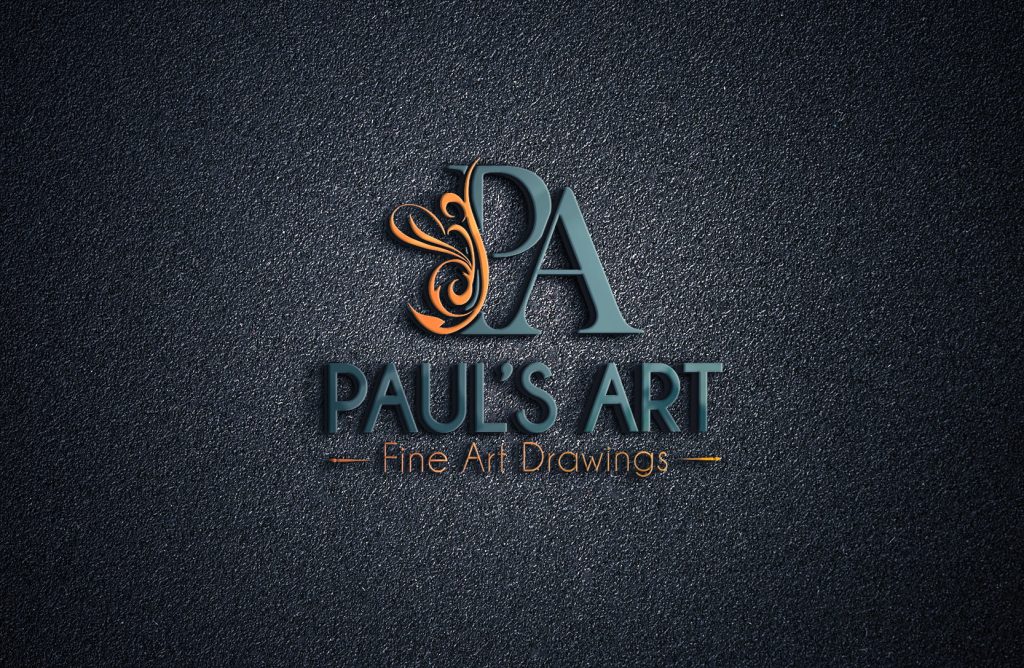 I have started my run of commissions again and the waiting list is growing. I had a lovely chat in January with Lisa Ann Watkins, an accomplished and wonderful artist, who gave me advice on becoming a full time artist. I'm really happy with the logo designed for future advertising, and the website.
Yesterday I sold my original drawing of the Fox in Snow but still have prints available to order. I'm struggling to get the colours right with a new print supplier for my Christmas cards and think I will have to change supplier, but it's all a learning curve.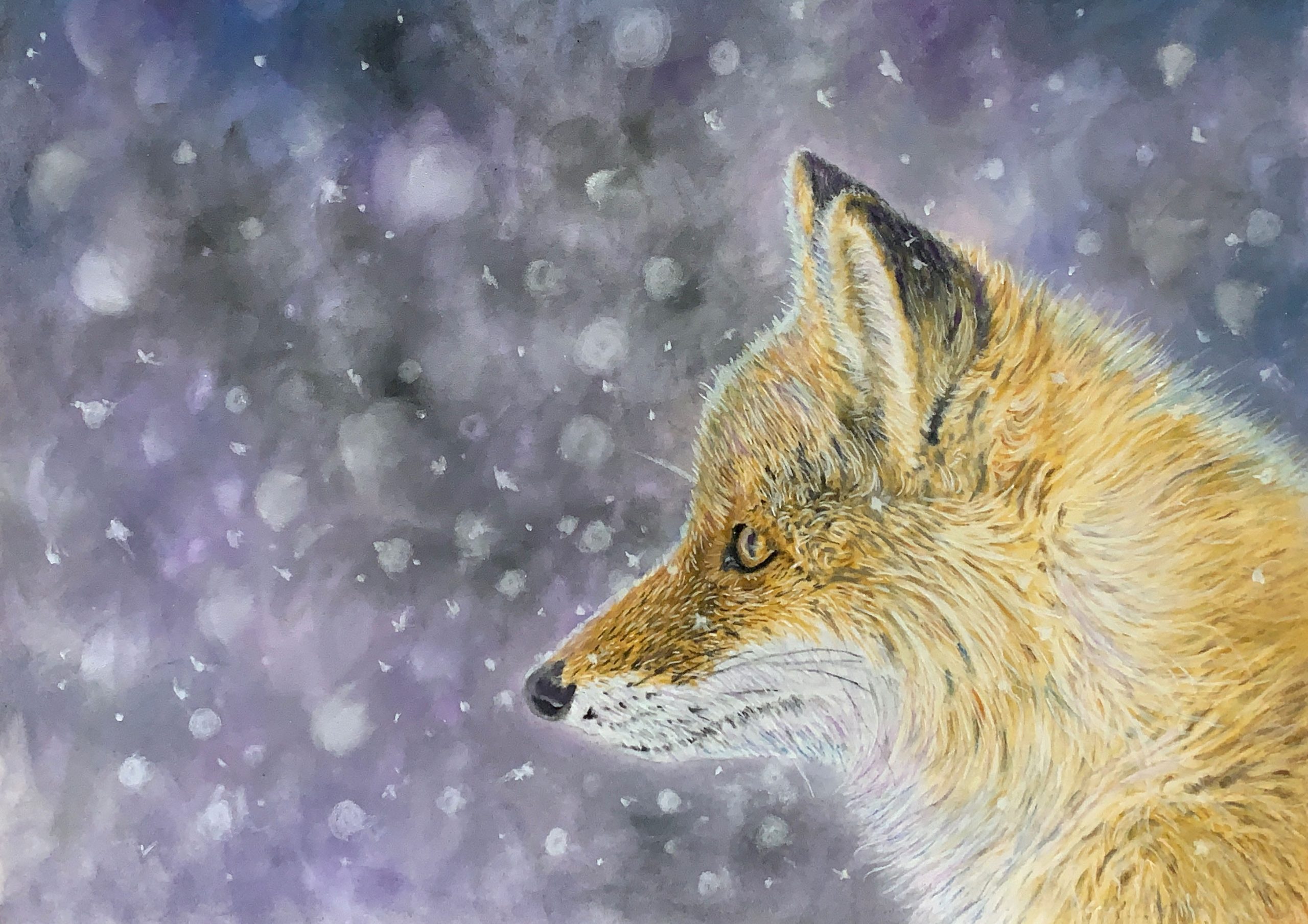 Many coloured pencils have different qualities and when it comes to sharpening it takes a bit of experimenting, my pastel pencils are soft and can break easily in traditional pencil sharpeners and I usually have to sharpen with a craft knife and the can be time consuming. I recently bought a Derwent hand cracked sharpener and I'm really happy with it, this should save me a lot of time when drawing.
I also took the plunge and ordered 120 Faber Castell Ploychromos Pencils and have enjoyed using these so far, I drew the "Busy Bee" picture with these and used pan pastels for the background.
I have also made the decision to trade from the boat this year which means I will be able to sell my artwork and prints from the boat to people passing and I can't tell you how excited I am to be doing this, it means I can chat to people as they pass and let them see my work and hope that this means I can give up performing shows. The idea of working and making a living from the boat would just be a dream come true, spending time producing art, with Dexter by my side and less travel meaning I can send more time with Anthony and more time on our narrowboat.
If you haven't already, don't forget to sign up for future news and offers and enjoy 15% off your first print order. Thanks for reading and have a lovely week.
Paul